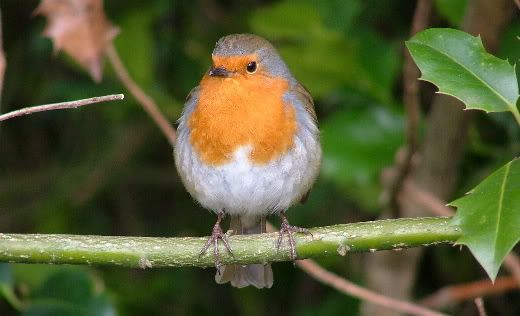 Had quite a bit on my plate of late so birding has taken rather back seat for the last few weeks. A spot of local patching today though, with an Egyptian Goose providing some interest at
Sutton Lawn
. GS Woodpecker, Goldfinch, L-T Tits, Sparrowhawk, etc, the usual suspects, but as yet no Brambling there this winter - usually the park is dependable for small numbers, but zip all as yet, not many Chaffinches either for that matter.
What else? Oh dear reader, if you haven't seen a Waxwing yet this winter then that makes at least two of us. Seems everybody else has been enjoying their current irruption, so don't stop looking now!
Merry Christmas bird fans.