It's the breeding season, and every year our local TV news programming features ducks nesting in pubs and robins rearing in red post boxes.
Well, I've found a quirky nidifier of my own.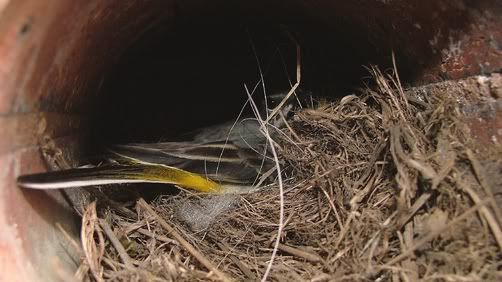 Travel along a winding farm road and under a disused rail bridge, and you just may find this Grey Wagtail. Running water is some distance away, which only increases the unlikelihood of the nest.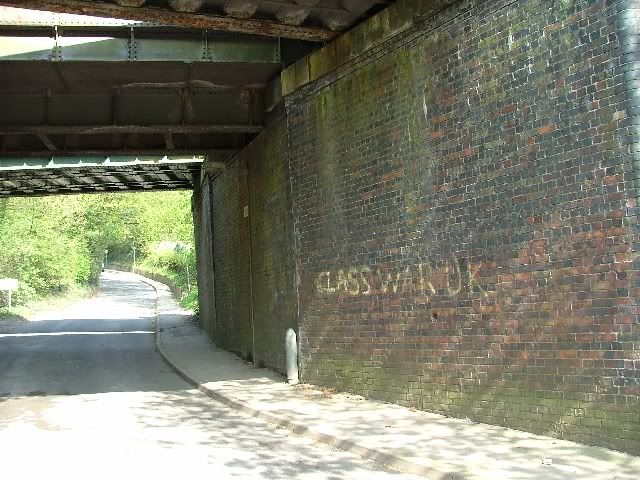 That's the hole under the R. Could these be politically-minded birds? Anarchists even?
I felt uneasy about the location of this nest. The country road gets more traffic than it really deserves, and surely it would only be a matter of time before a terrible tragedy.
That's why it was with more than a small amount of relief I found several days ago that the pair appear to have moved elsewhere.