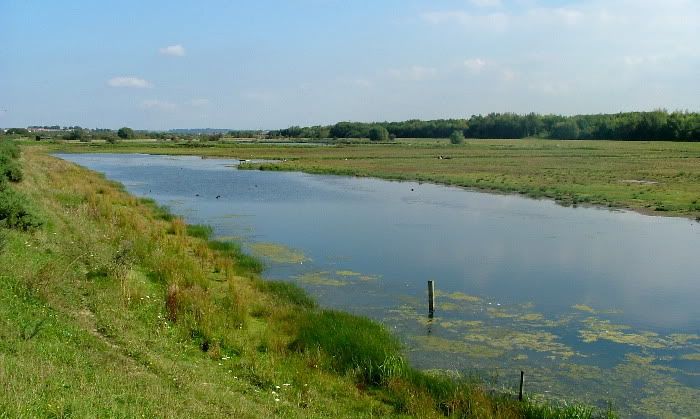 Took the family to
Old Moor
, in good time to enjoy part of the weeklong stay a fabulous
Osprey
.
Kingfisher
and
Little Egret
from the same hide thrilled family to satisfaction, and later in the day picking out
Greenshank
,
Curlew Sandpiper
and
Spotted Redshank
(all top inland records) from the
Lapwings
,
Dunlin
and
Golden Plover
did it for me.
The great facilities at Old Moor impressed too, including a full array RSPB optics in the shop. In the market for a new scope my dad tried and buyed the
Viking AV80
, plus a zoom eyepiece. The image through it is as clear as a bell, although for me the twist-cups of eyepiece seem quite bulky. That's about my only criticism though.
For the price it offers great value, and who better to be giving money to than the RSPB?
Mum raided the shop for gifts, picked out Pochard and Shelduck from the fluffy bird toys. Good choices, top ducks.
Proof the RSPB as something for everybody? Well, enough for my family anyway.