I'm a happy birder, it's still only been a matter of days since I saw my last new tick. Although I'm far from a twitcher I find it's nice to keep a growing list and at the bottom of mine now sits Ring-necked Parakeet.
Inevitably I saw them in Richmond Park during a visit to the capital. I confess I'd forgotten it was
the
famous home to the exotic birds so when the initial screaming calls came I wondered whether a bird of prey was quartering the area. You see, first of all you hear these birds.
As we walked between the pocketed woodlands of the park various groups of these green arrows squawked between the trunks and provided marvellous entertainment. Whatever the debate over the place this thriving escaped species has in our countryside, it's an exciting presence while they last.
If you can get to Richmond Park it's well worth taking the time, sighting the deer will please any family and for birders, well, within the brief hour or so we saw countless Jay, found Shoveler and Green Woodpecker, nice birds and indicators to what species the habitat can be expected to feature.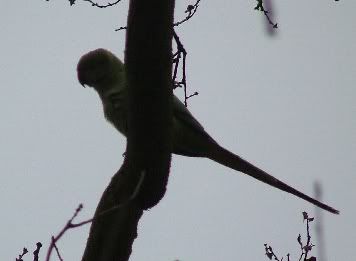 Such a surprising silhouette to find wild in Britain.
Admittedly not great shots of the parakeets, but you get the idea.
Also at Richmond,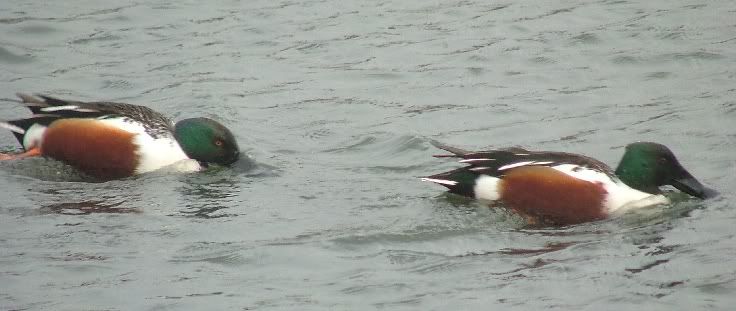 Shoveller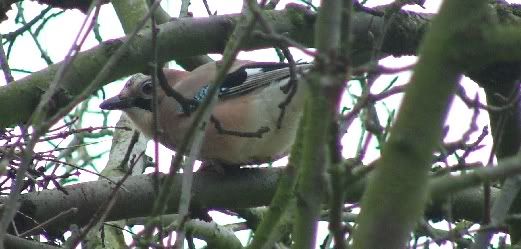 Jay
The parks within central London also supply a ready number of birds for the photographer, particularly tamed wild species that would otherwise be vastly difficult for amateur duffers like yours truly to photograph.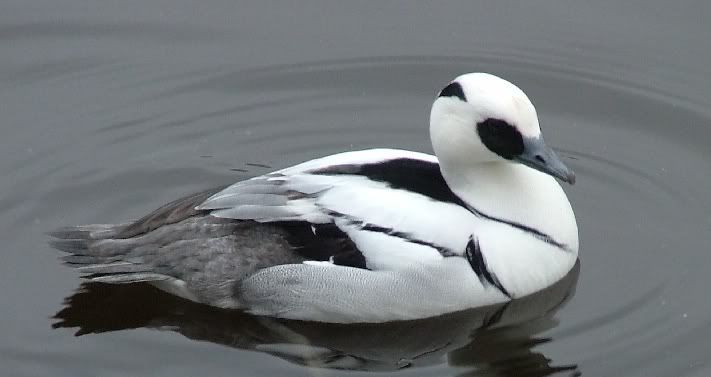 My favourite, the Smew in St James'.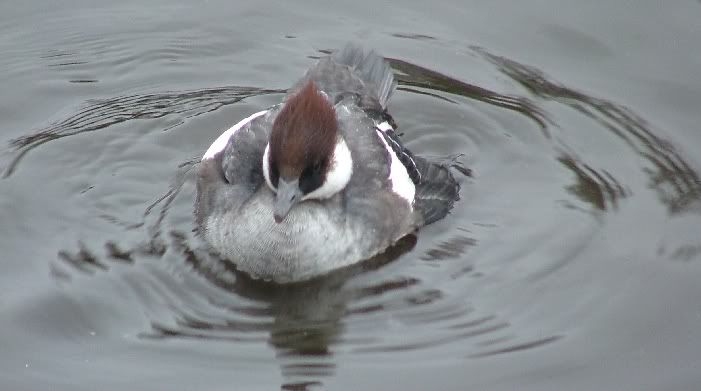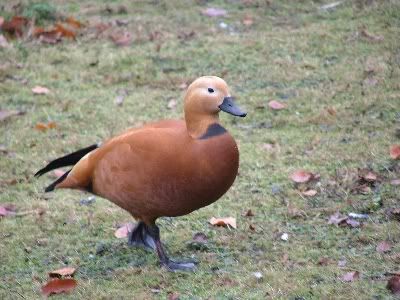 Ruddy Shelduck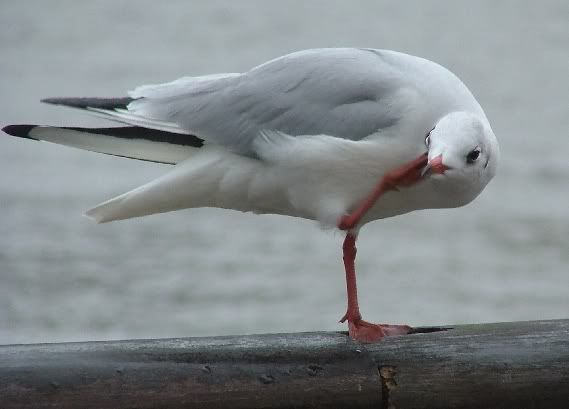 Black-headed Gull