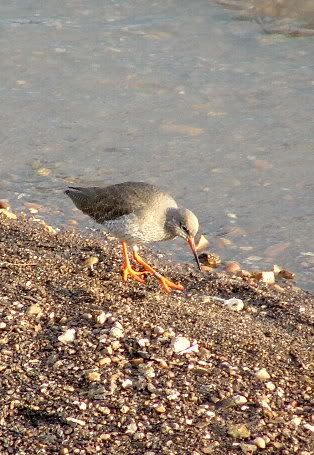 They're always special, those close encounters, those moments when a wild bird wonders almost beneath your nose in complete obliviousness to a threat that you don't actually pose. This Redshank toddled metres below a hide at our much visited patch of late,
Carsington Reservoir
.
Redshank will forever be on my list of probable favourite birds. I could never choose just one species, but the unassuming grace of these waders makes them a certain contender.