I must have been a teenager, ten years or more ago. I really can't remember the time last I encountered 3 birds for my life list on one day. What to say but god bless the man who invented bird sightings websites!
First target today was the long-staying juvie
Long-tailed Skua
in the south of Nottinghamshire. The bird was found two Mondays ago and still this morning there it was, staunchly quartering the stubble field its made a home of for two weeks, harassed only by the occasional Carrion Crow. Stunning bird too, the skua, in a sort of chocolate duffle coat plumage.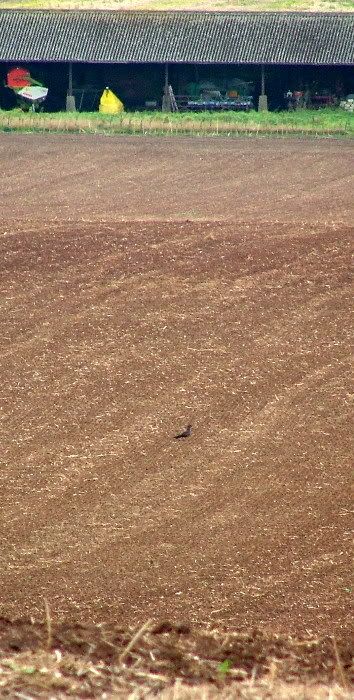 Alas, my photographs were distant.
Video 1
-
Video 2
Much closer pictures can be found
here
, (apparently) taken with the landowners consent. That was the problem with this skua, every birder who traipsed the half mile out there knowing it to be a relatively tame individual had to muster all their self-restraint and hold back from blustering across the field for a better look. It was easy to see how sometimes birdwatchers pose a trespass nuisance, though I was surprised to find on a Saturday morning it just was the girlfriend and me with the bird to ourselves, maybe everybody else had already seen it?
Actually no, after pointing the bird out to a couple of new arrivals, it was time to make haste for Rutland and two more of the day's targets.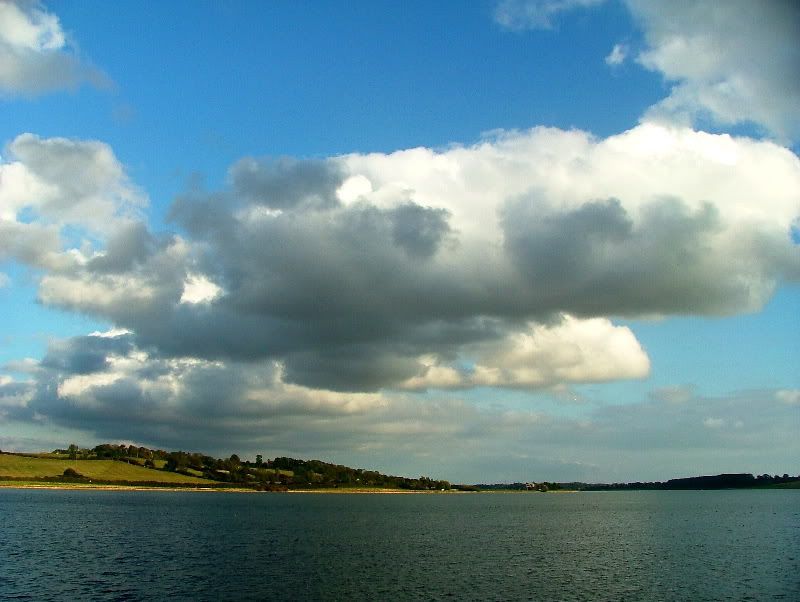 The scene at Rutland Water.
First stop was the
Lyndon Reserve
, overlooking the Manton Bay area of the reservoir. Out there among the flurry of Commic Terns and Black-headed Gulls, was what we'd come for, a solitary juvenile Sabine's Gull, hawking and nipping up insects from the surface waters. As you can perhaps see
here
, the grey-white-black pattern of the wings is so very distinctive that you could call it from half a mile off. And here's a thought, it came all the way from Arctic Canada, or even Siberia!
Third target was
Red-necked Grebe
, which I thought we'd missed after failing to find it in Manton Bay, where two days of reports had it located. Then having retired to pick up some waders at the
Egleton Reserve
, at 5pm just before turning home there it was, in the far distance from the last hide along, showing just enough plumage information to distinguish from a GCG. It was the broad dusky neck that did it, the Great Crested Grebe always has a pure white throat at all times of year.
So the moral of the story is never lose hope as long as you're still out there!
Other notables for the day; Little Gull, Artic Tern, Curlew and Green Sandpiper, Little Stint, Ruff, Little Egret, Black-necked Grebe, Whinchat.
64 species for the day, I'm sure several easy ticks overlooked in the hunt for the spectacular.
Some thumbnails: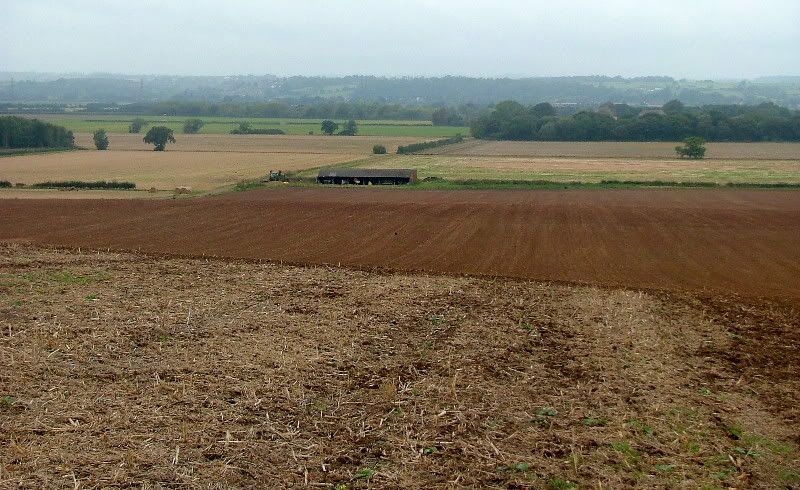 Spot the Skua!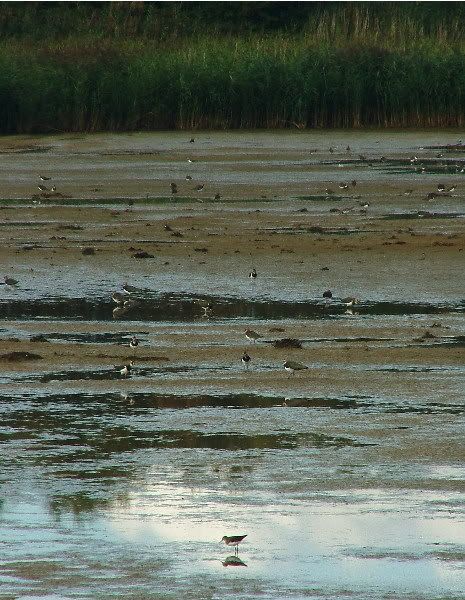 Rutland waders.
Green Sandpipers.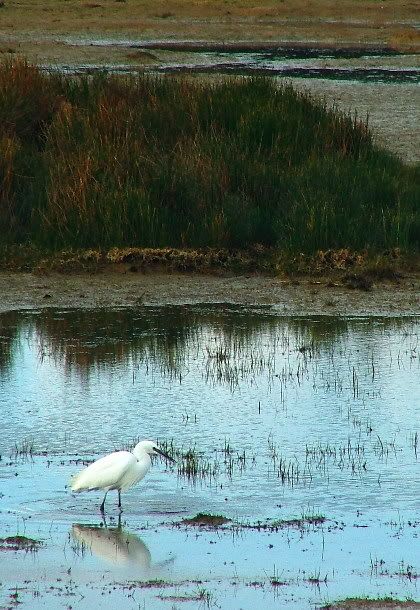 Little Egret.
Dabchicks.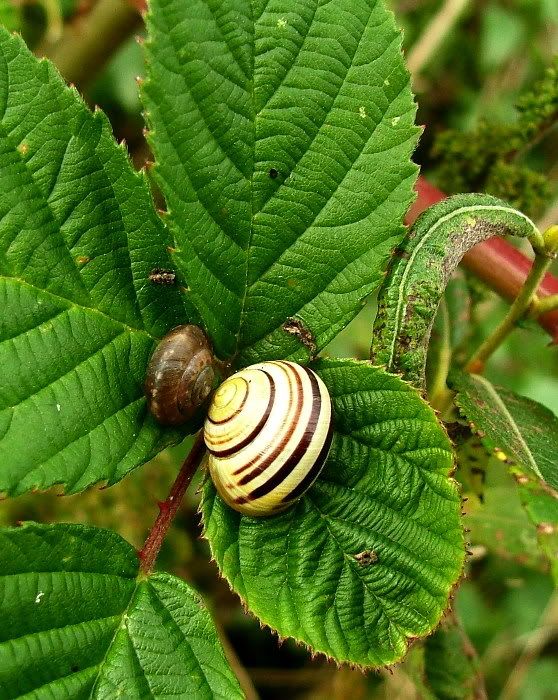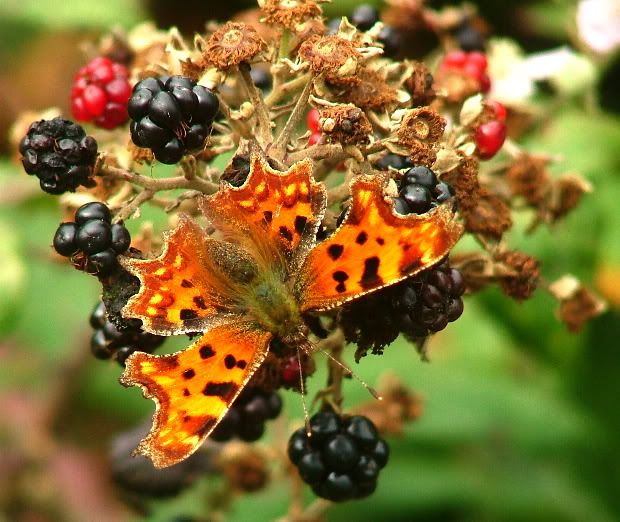 Comma.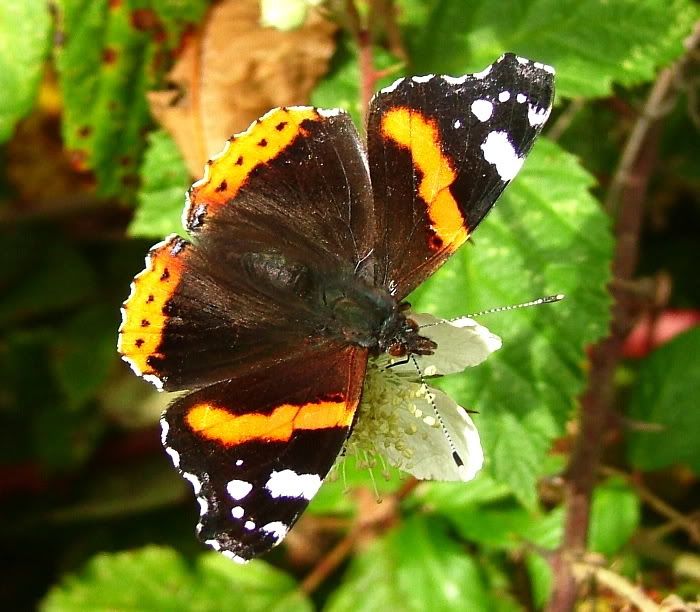 Red Admiral.
Finally, a couple of local spots, an Arctic Tern at Kings Mill Reservoir, one of several that passed through the county that day, and at Pleasley Colliery a Yellow-legged Gull. One of the individuals that roosts at Carsington Water maybe?

Oh, and just nipping out into the garden I heard a flock of Redwing going over. This time of year, pop your ear out at night and you could get them just about anywhere.