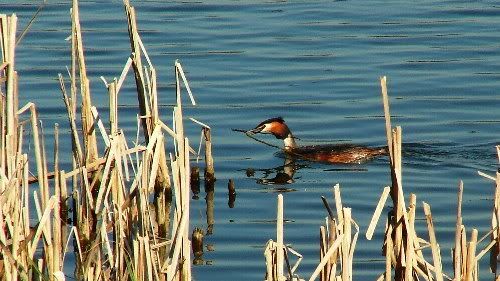 It's been marvellous outside day, shorts and shirt-sleeve weather already. The birds are feeling it too. The GCG pair that were displaying a while ago have finally begun nest building, about time too, it's been three weeks since they were weed slapping. Elsewhere on the reservoir the Black Swan appears to have abandoned its latest nest. This was the same bird that raised a clutch last October/November which had to be rescued when only two survivors were left. The rangers were readying themselves to take the eggs this time and make sure the invasive species is discouraged from spreading, thankfully that's not necessary for now. I don't think any of them fancied taking on the job with such mean-spirited swans defending their eggs.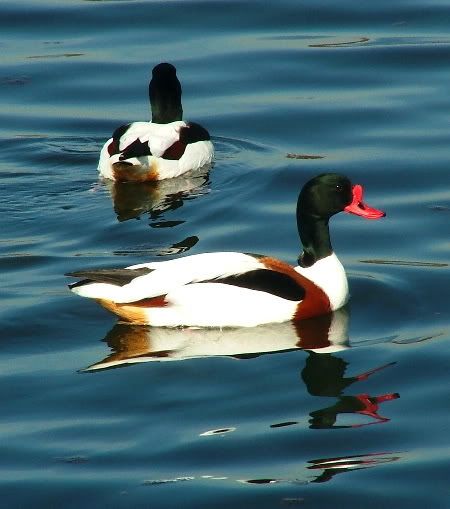 A pair of Shelduck arrived last month. I don't know that they've ever bred but each year we yet a couple of them. That could be ready to change with the way they're prospecting the tern rafts.
At the old pit there was more activity. A second Little Ringed Plover has come in, and a third Redshank, a pair of which mated - the male was on there quite a while!
And the Gadwall have claimed their patch. Over the winter there were two pairs happy to share the lake, today the male of the resident pair was very energetic in seeing off the neighbours. Impressive stuff it was too, like a scrambling Spitfire every time the second pair circled above.