Haven't I used that pun before? Anyway...
Trying to get around the birdmiles limit I tagged along on my girlfriend's journey to work yesterday and had her drop me off at
Carsington Reservoir
. With few buses making it that far out into rural Derbyshire it meant I was there for the 10 hours until she could pick me up again. Plenty of time to squeeze out every last bird around.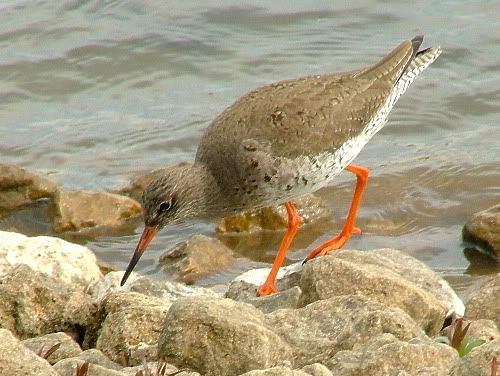 Redshank was a nice start, this one wandering a yard in front of the glass screen at the Wildlife Centre, completely oblivious to the thrilled onlookers inside.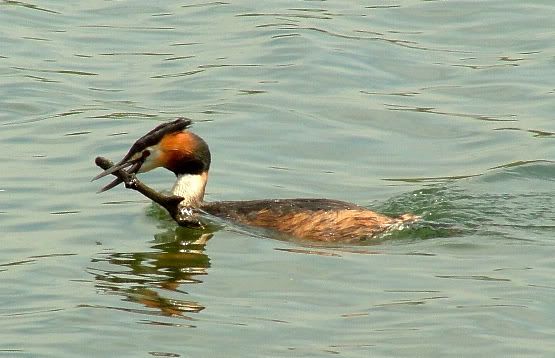 Almost as close were the nest-building Great Crested Grebe. A really nice touch for what is basically an education centre for local kids.
Another nidifying pair were Oystercatcher, again close views, this time ten yards from a bird hide at the other end of the water.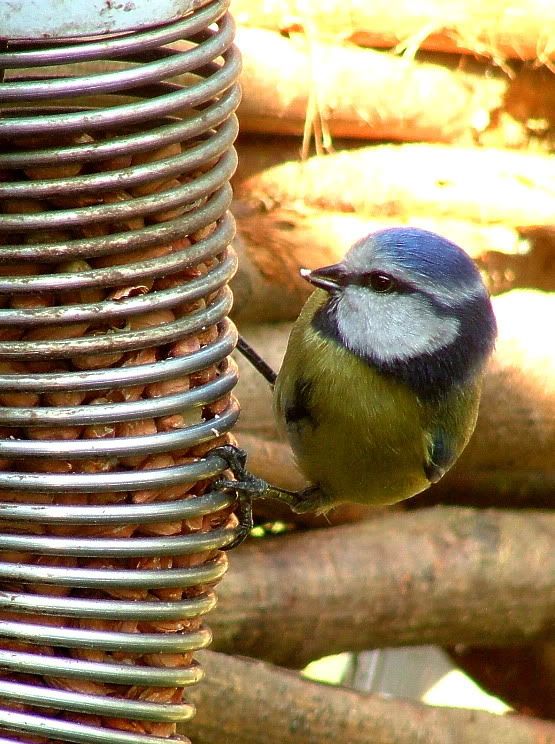 The feeding station outside that hide was fruitful for the day list, Blue Tit, Great Tit, Marsh Tit, etc
Several more thumbnails...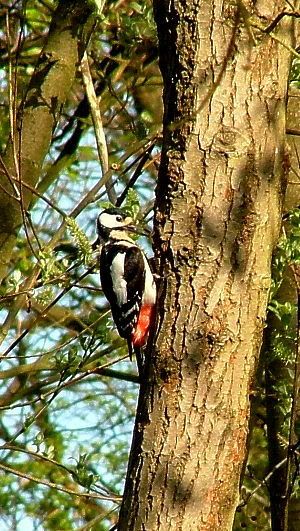 ...and Great Spotted Woodpecker.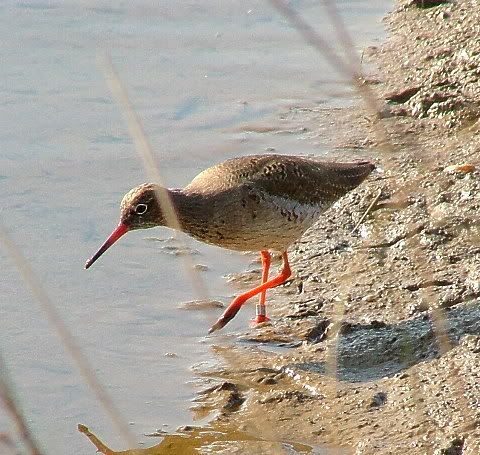 That ring, could this be the same ringed bird I saw in January? Very likely.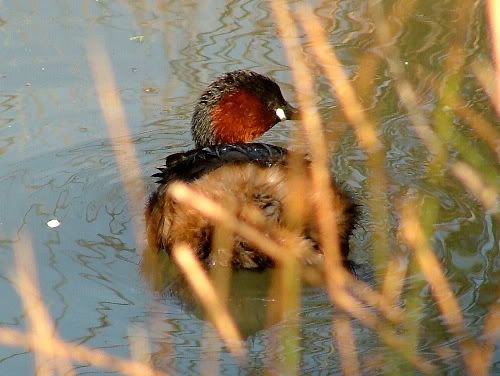 Most species are now in fine plumage, including the richly coloured Dabchicks. They were incessantly vocal too, still divying up territory it seemed.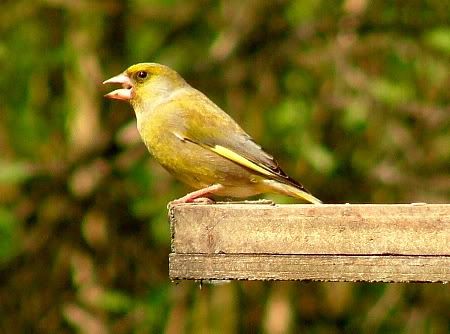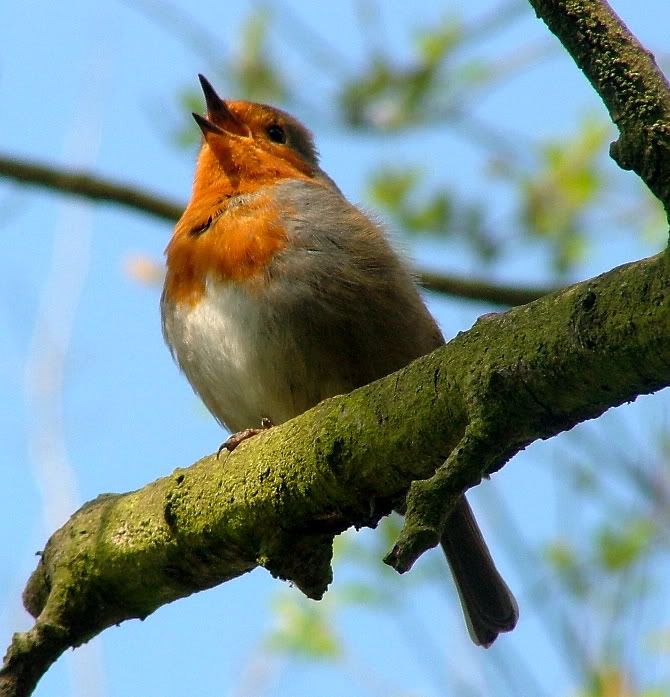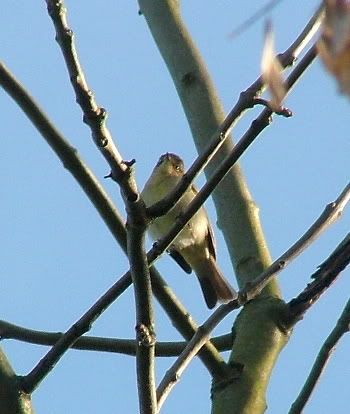 Chiffchaff were another constant theme.
My day total came out at 64 species after a brief detour to
Ogston Reservoir
on the way home, where late on I saw my first Common Sandpiper (indeed first Sandpiper) of the year (#141), and big numbers of Sand Martin.
Birds of the day? The Great Northern Diver is still at Carsington, at least one has been there all the way back to late November. A nesting pair of Raven displayed in the blue skies, and in one of the carparks a pristine male Lesser Whitethroat was twittering its fine song. Waders were a bit sparse, only a couple of Little Ringed Plover really to speak of, and all of the winter ducks have left now. The three resident hirudine were plentiful, only a few House Martin up there though. Right at the end, to top of my list a splendid Yellow Wagtail appeared, do they ever not dazzle?
Oh and in one of the ponds I saw Palmate Newt, which always look rather alien to me.
At the Wildlife Centre I was closely followed in by a group of school children. Sitting in there with all my gear obviously sparked the curiosity of one of the boys who sat beside me and began quizzing me about birding. He must have been perhaps 8 or 9 years of age. He asked why do I like birdwatching, and of all the possible answers I could give I decided to explain the challenge of looking for rare and interesting species. That seemed to register well with the kid and he drew his own comparison to fishing.
Thinking further he then unleashed his killer question, "So... what's a duck worth?"
Mercifully his teacher called him away, to my utter relief because I really had no idea how to answer him.
I mean, what do you suppose your answer would be?
Some of the other kids asked about my scope and the ducks, and generally I was really chuffed they were asking questions about our hobby. Frankly, for all of the birds I saw, it was the coolest part of my day.