...and on to
Titchwell Marsh RSPB
.
By now it was around 5pm with the late-in-the-day shadows getting long so we imagined the reserve might be fairly quiet. Boy were we wrong! There must have been well over a hundred people walking around the reserve, many of them seemed to be non-birders just going for an evening stroll. Pretty nice spot for it too. Plenty of birdsong, particularly Chiffchaff in the wooded area.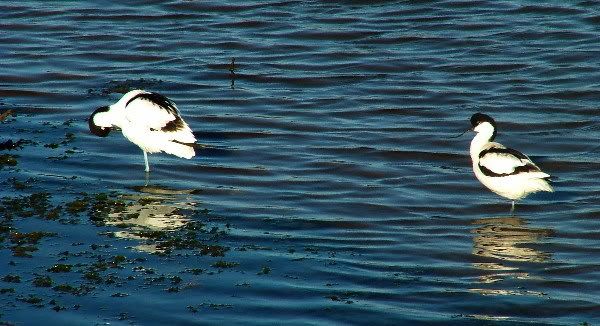 Here the Avocet numbered upwards of 200 and they were very confiding, little more than 10 yards in front of the hide. You could watch every detail on them, no need for bins. Out across the marsh were Black-tailed Godwit, Ruff, Curlew, the odd Golden Plover too, and regular ducks.
This photograph was taken from the path leading to the sea wall, the Avocet upending like a duck on your local pond and just as close.
As we walked further on a single Little Egret flew by. They're around in the region, if still not yet in very big numbers, and at this time at least six Marsh Harrier descended into the roost.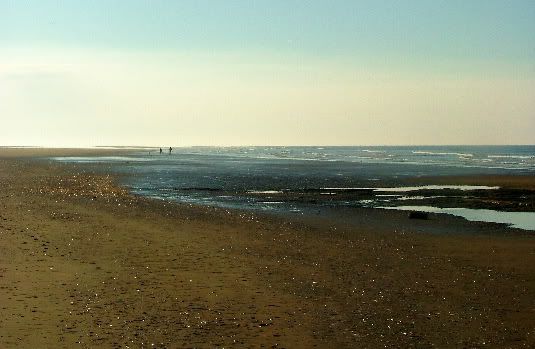 Down onto the beach and the sea was half-in. In among the shallow rock pools Turnstone busily pecked, above Oystercatcher circled in a small flock, and westwards 20 or so Sanderling ran around in between the surf.
All in all very memorable, the Snettisham-Titchwell double looks to be a natural choice if you're in the region. I can't see anybody leaving disappointed.