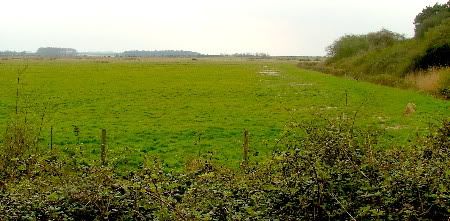 Tuesday had come and the long journey home beckoned. There was just enough time to cram in
Holkham NNR
, where I could get in a little birding and she could enjoy the beach. From the one hide I visited there was a wide open view across the marshland, out there were plenty more Greylag, a two pairs of Pintails, more Black-tailed Godwit, Lapwing etc. In the hide a couple of the locals were excited by a Ruddy Duck, honestly they could have ours from Notts if they want them. A few Avocet poked around the marsh too, and in the distance a handful of Little Egret flew by.
Without doubt the best bird might almost have been dismissed as yet another distant Egret flying across, made sense to check though when I observed the outstretched neck and broad bill. It was a Spoonbill!
After alerting the rest of the hide one of the local birders told me an individual Spoonbill had been seen on and off for a while now, and generally hung around the Heronry out to the west where it made rudimentary efforts at building a nest. Also several pairs of Egret up there I was told.
Out on the beach meanwhile the passage of Swallows grew throughout the day.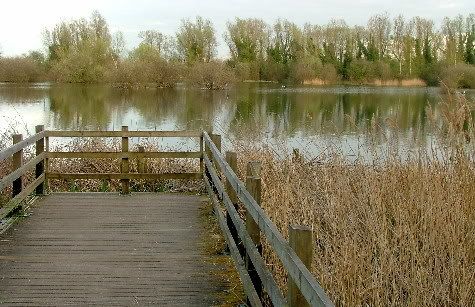 Back into the car and half-way home we stopped at
Milton Country Park
for the last half hour of daylight. It was here we saw three woodland species, Blackcap, Greater Spotted and Green Woodpecker that brought the species count for the trip up to an even 100.
Unspoken target achieved, just.
So that was our big Norfolk trip, the county really is as good for birds as all the guides say.