A warm autumnal Friday, lots of free time, I finally took the chance to push out a few laps of Carsington Water on my bike. The ride is lovely, if difficult in places, especially around the Hall Wood area where I just struggled over the hills on the bottom chain all the way. Buzzards and Ravens nested on that hillside and are still knocking around, probably most easily found viewing from the bird hide across the other side of the water.
The Little Owls showed in the morning, I caught 5 Buzzards over the wood, and discovered a second Stonechat on the dam wall, this time a male who'd do well to find the female showing well at the other end of the reservoir. Waders were thin on the ground, only 1 Dunlin right at the end of the day to go along with the always comforting numbers of Lapwing.
My one grumble is that I can't fit my scope on the bike. With only my binoculars I felt ornithologically denuded, and had to request another birder (with scope) to check that gull on the spit - Herring it turned out, not Yellow-legged.
It was a reminder just what an enormous difference a scope can make for your birding experience. Haven't got one? Save and up buy!
The pictures;
Rabbits in front of the Wildlife Centre.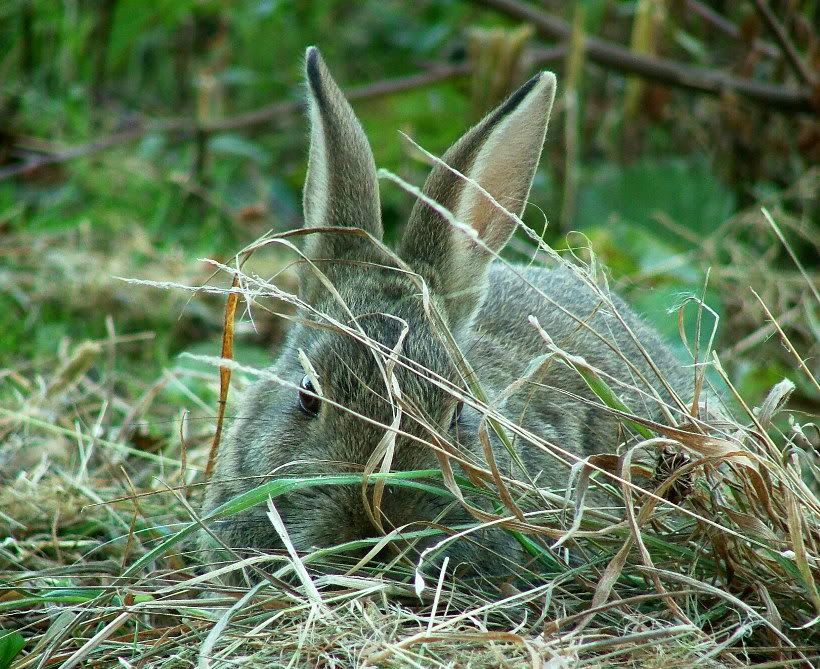 They do thrill the visitors.
A sign of success?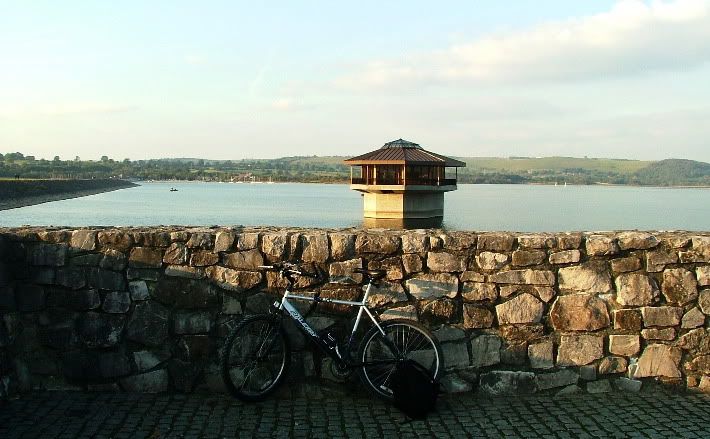 The control tower. About 90m tall and accessed only by tunnels. All the water entering and exiting Carsington goes through it. When really fired up, the extraction rate is powerful enough to create a current in this very large reservoir.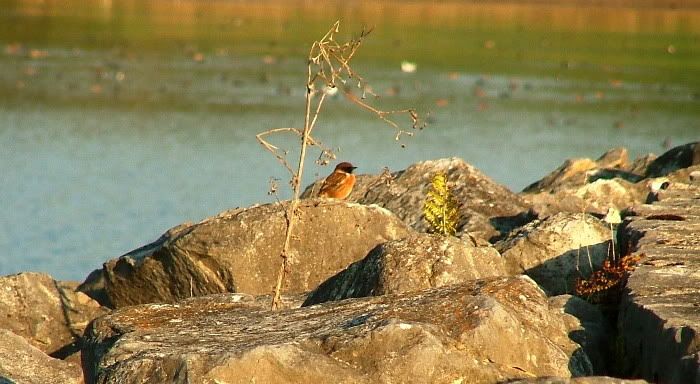 The long in the day Stonechat.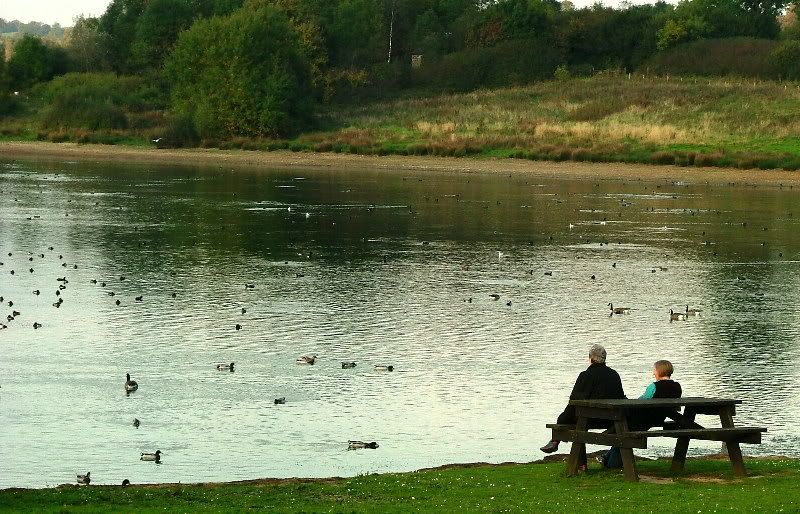 Peace.