Down in London to see the Tour de France, I escaped the post-race shopping hoards for the peace and quiet of the city's great parks. This was birding-lite, a small pair of binoculars and an ice cream in hand.
There may not have been any great rarities to find, what there was were fine views of familiar birds, and the odd exotic duck to tax the old IDing muscles.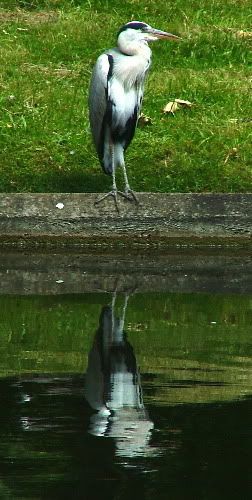 The Regent's Park Herons are one of the best treats of the capital.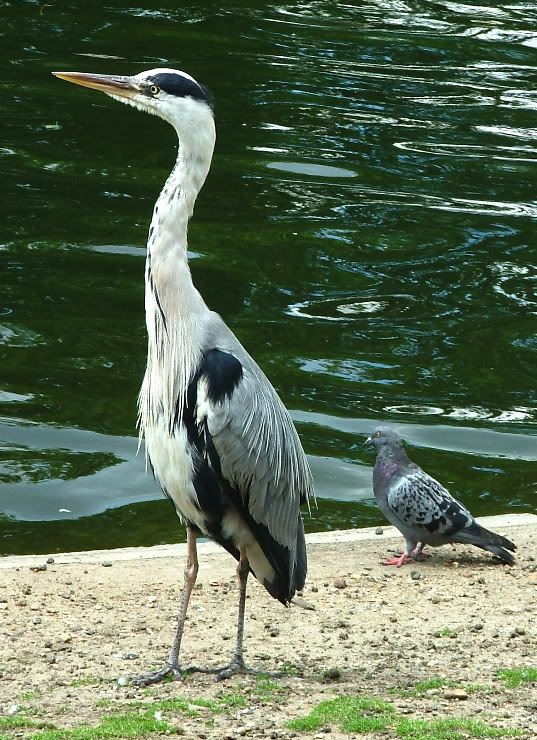 Those plumes, a most handsome bird.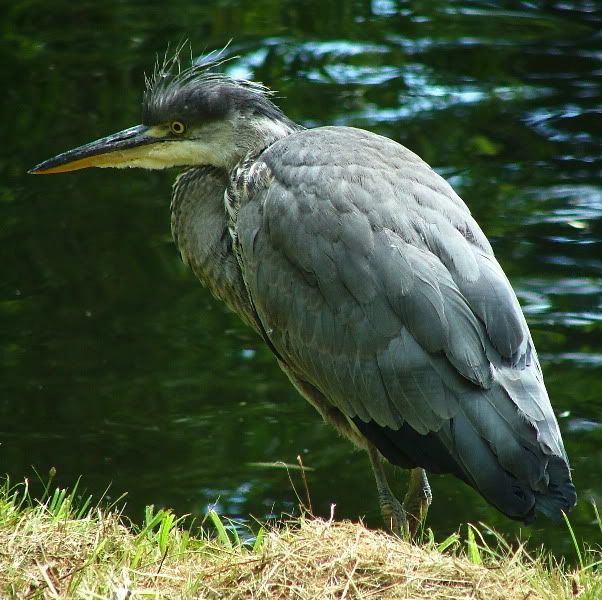 Nonetheless, the scruffy immatures have a charm of their own.
They'll peck at anything.
Truly park birds.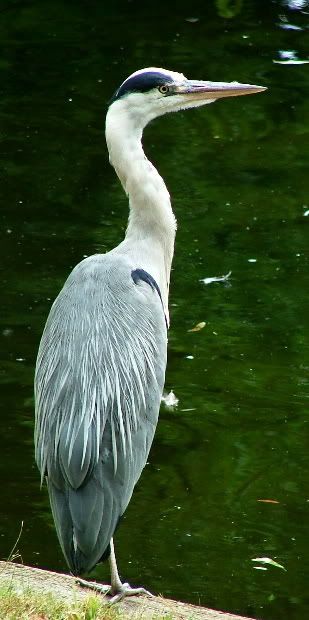 Little more than an arm's length away!
The outrageous tameness of these birds inevitably leads to visitors feeding them, and it was dismaying to watch a chap throwing bread to them. However eagerly the Herons threw it down their throats, I see a conflict of interests arising - what's best for the birds and what the park visitors want to do are not necessarily the same thing. How sad it would be to see this famed heronry descend into the disease and aggression of the average over-populated and over-fed duck pond.
For now, it reminds a treat.
Video - Herons fed bread!