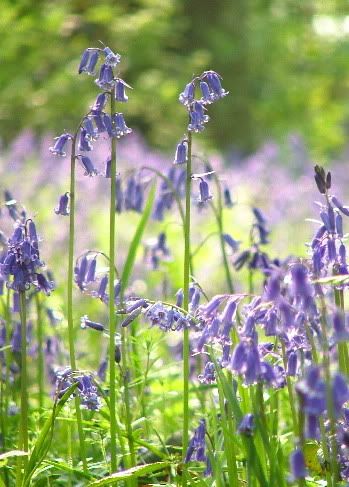 Bluebells are in good bloom down at one of our local woods. The woodland itself is getting a bit too thick of leaf to see very much now, so most birds were only heard, like Blackcap, Song Thrush, and crying Buzzard above.
Earlier at the pit was a nice passage Wheatear, a richly ruffous female at that. Most likely a
leucorhoea
/northern race bird, sometimes called
Greenland Wheatear
since that's where they breed - some of which may even be destined for mainland North America. Despite their longer journey they seem to come through a little later that the British race.