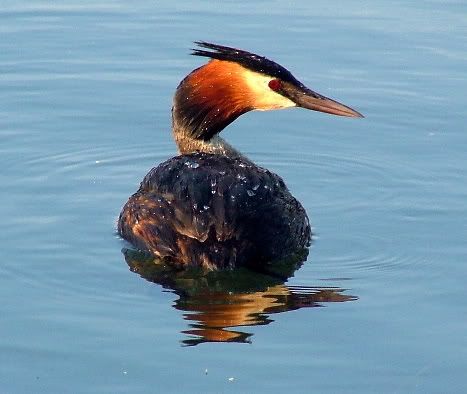 Had the chance for a brief stop-off at Rutland Water a couple of days ago. It's always good value there and pretty quiet in the middle of the week too. I made for the Egleton Reserve side since that's where the greatest variety of species congregate, even if the Lyndon Reserve can boast its Osprey Nest.
71 species wasn't bad and I'm certain nowhere near as many as there are actually on site. Osprey aside, the birds of the day were the drake Garganey feeding in the shallows, and the Turtle Dove purring in a willow tree beside the path, #161 and #162 for my year.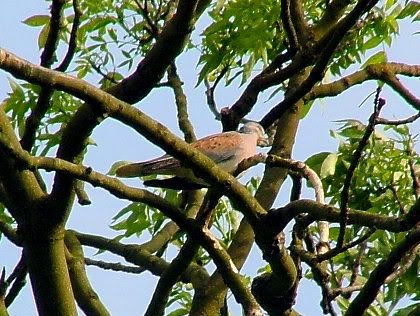 There was added spectacle as one hide overlooks a small stretch of lagoon favoured very much by the Common Terns. Little more than 5 yards from the hide they would splash down after fry.

Video One - Splash Down!

Video Two - Wait for it, wait for it...
The Manton Bay Ospreys on the left here. Their
diary
says they currently have two chicks on the go, one-to-two weeks old. Must have been rough for them these past couple of days.
There was a 'probable' Sqaucco Heron reported the previous day, though no signs during my time there. I spoke with a couple of other birders and they feel the same way I do, somebody
probably
mistook a Barn Owl in flight. It happens, especially during an influx.
As ever, it was worth starting off early on any north-south journey through the midlands, if it gets in time at Rutland Water.