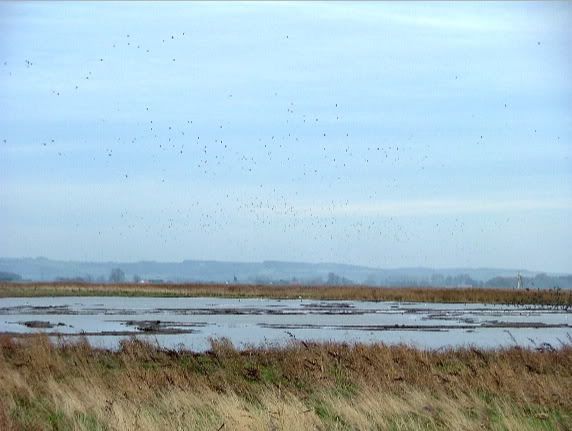 East Yorkshire, a good place to be to catch the late migration season.
Blacktoft has been a regular destination for years in my family, though for some reason we'd never been during November and seldom stayed very near dusk. Both big mistakes. Yesterday we were on the reserve until nearly 4pm, more or less around high tide and the flocks were becoming big. Wigeon, Teal, Lapwing, Golden Plover, Dunlin, Redshank, Black-tailed Godwit too, by the hundreds and thousands, and all alighting when a languid Sparrowhawk twice quartered across the lagoons. And in the distance large skeins of Pink-footed Geese passed by.
It was a true natural spectacle.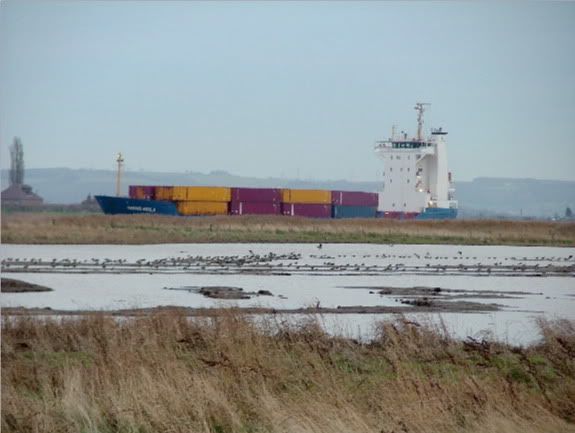 We're very near the inland port of Goole at Blacktoft, so pacing container ships are common.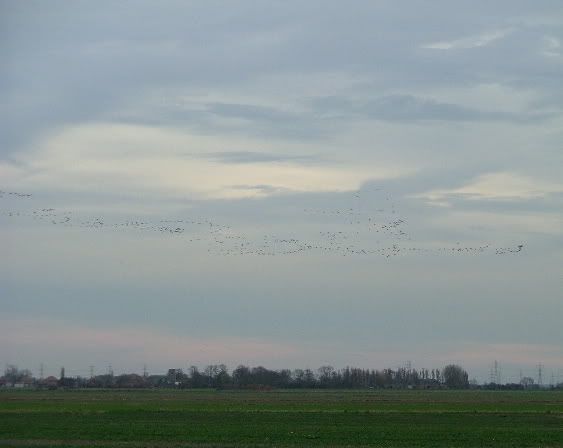 The Pinkies.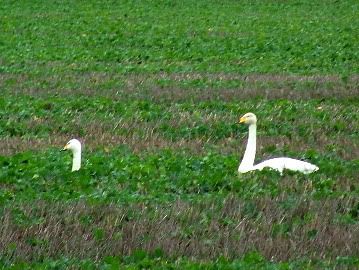 Locally rare a couple of Whoopers were in fields adjacent to the reserve.
Other notable sightings included Merlin, Goldeneye, and finally the bird which the reserve is most famed for Marsh Harrier - three of them. Oh and we also saw Roe Deer.

If you're too far north of the north Norfolk reserves of Snettisham and Titchwell where all the birds I've mentioned gather in even more unimaginable numbers, Blacktoft isn't a disappointing substitute.