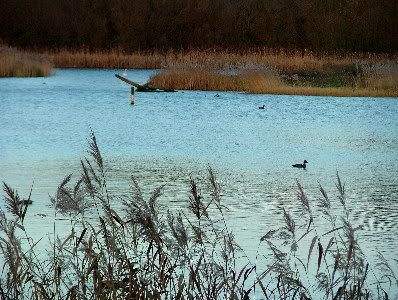 Potteric Carr, Doncaster
, probably the best place in the North for
Bittern
. Five apparently on the reserve, and did we see one? Nada. Two hours in the number one hide, if they're showing they are there. Birders came and went, but Bittern didn't. Some people had been there all day and seen just as little as we did, whilst we were told early morning is the best time to see the birds.
At times of great frustration it's often helpful to philosophise, and we've decided that striking out today must mean we deserve outrageous luck elsewhere. Soon may it come.
Overall it was a quiet day bird-wise, but it's a relatively new reserve so it is bound to take time for word to get around the bird flocks.