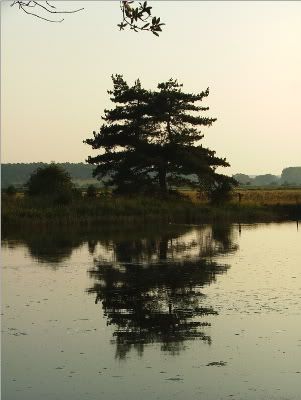 I find late summer is lovely time for birding, it's the families. Just the other day I watched a gang of half a dozen Redstart darting after each other as much as food, a nice find for the East Midlands.
A couple of weeks ago we camped for a weekend down on the North Norfolk coast, very nearby to Holkham National Nature Reserve. The site comprises a sandy shore, extensive dunes, saltmarshes, pinewoods, and some reclaimed marshland a little further inland. I was beach-holidaying with my girlfriend so didn't devote as much time to the reserve as I'd have wished but still found stunning and close views of Marsh Harrier, enough to excite any birder. Below them species like Sedge Warbler could be heard. Underfoot the dunes were full of toads, and out on the beach Little Terns skimmed the surfed, and a pair of Oystercatchers babied their one remaining chick.
We plan to make future visits, give the reserve the attention it deserves. Also not a long drive west along the coast are both Titchwell Marsh and Snettisham RSPB reserves. This part of England really is very rich for birders.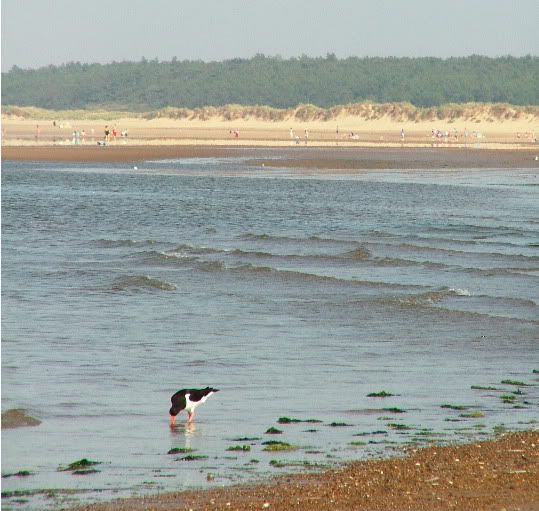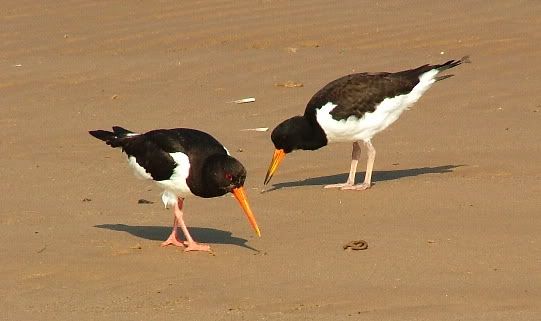 Driving back home through the quiet farm roads brought us across this Barn Owl patrolling over one of the vast Norfolk wheatfields. We've found travelling along such lanes to be a marvellous birding tactic. It may not be very eco-friendly but there seems few other ways to cover so much rural habitat in a mobile bird hide.