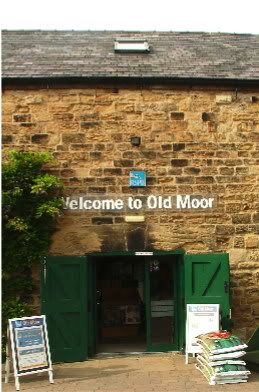 Situated between Barnsley and Doncaster, five or ten miles off of the M1,
Old Moor
is a recent addition to the RSPB's fleet of reserves and this was my first visit.
Immediate impressions were that it's been developed with families in mind. This isn't one of those quieter reserves with a hut for a reception and long pathways to the hides. There's a sizeable shop, cafe upstairs, picnic area, even an adventure playground for the kids. I'm quite certain some birding snobs would feel it's an affront to their sedate pastime, however, the number of kids enjoying a day at the reserve and getting excited about the birds, leaves me inclined to welcome the direction the RSPB have taken at Old Moor. Even if it meant fanciful claims about Red-Throated Diver and Jack Snipe, if only they were true!
The hides are tidy and even at a busy time in the summer holidays we found space to sit with a scope. They overlook open lakes, marshland, reedbeds and grassland too, with plenty of wet mud to attract passing waders.
Star bird on my visit was a Little Egret, which don't number greatly this far north, and a Wood Sandpiper was also a nice find, as was an early Curlew Sandpiper.