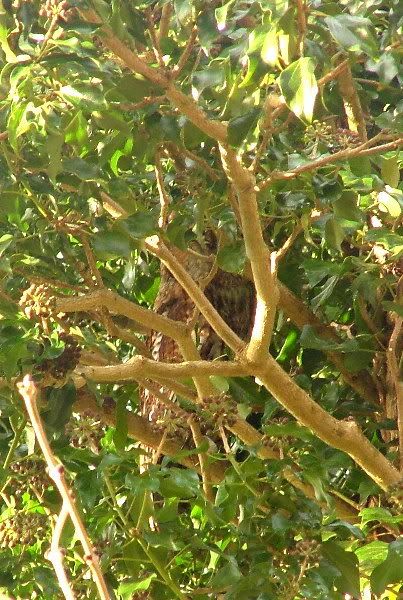 Spot it yet?
Another
ABB day as Carsington
has gone by, with moderate numbers of visitors through for a windy day in February. I'm pleased that our team continues to grow, and that I can also report we are exceeding our membership target. Pure joy for all of us involved.
So you tell me you're a birdwatcher? You say you aren't yet volunteering with the RSPB or local wildlife groups? Oh heavens, you are missing out!
The birdlife is beginning to alter with the early change of seasons. The
Oystercatchers
have returned from their winter break on the coast. They look for all the world like painted clockwork toys, so are always a winner with visitors.
Redshank
,
Snipe
, and a couple of elusive
Dunlin
hint that good times for wader enthusiasts are just around the corner.
Our Peregrines failed to show, though one was noted mantling a Coot at the weekend. These raptors will now be returning to their breeding territories, indeed the
Derby Cathedral female
is already prospecting her nest ledge, so Carsington may lose this bird's regular presence quite soon, unless a pair take to one of the nearby quarries. We can only hope!
Our

Great Northern Diver
remains on site, yesterday being the occasion I've seen this most enigmatic and elusive individual for several weeks. Since the girlfriend described its shark-like features I haven't been able to shake the comparison from my head. It must be worse for the fish.
My treat for the day was taking time to pick out a
Tawny Owl
from the foliage of their traditional roosting tree. You can be sure they are creatures of the night because only a nocturnal species could have such a groggy appearance in the daylight, it's nothing short of comical.
The tip to finding them on a suitable a tree is to consider the time of day and the weather. In winer these birds will follow the sunlight around the tree trunk, or otherwise choose the side sheltering them from the wind. My other piece of advice; never stop searching.
So tired.