Marvellous clear skies yesterday for our trip to Rutland. Although no megas were around we did see what I tend to think of as glamour birds, those that are a little scarce and very handsome - Goosander, Goldeneye, Red Kite, even Pintail falls into that category for me. Four very decent lifers for my girlfriend in her first year of birding.
Other sightings included Dunlin, Curlew, Egyptian Goose, Little Egret and Goldcrest. As the evening began to draw in I found myself looking across to the southern arm of the Egleton reserve when hundreds of Golden Plover descended to their roost. I've rarely been there so late and definitely plan to leave late next time I go. Around that time countless groups of 20-50 Starling hurried in and into the distance one of those awing swirling humongous winter flocks gather and tossed and turned into the distance, how many individual birds by the end I really don't know, just think of a number and triple it.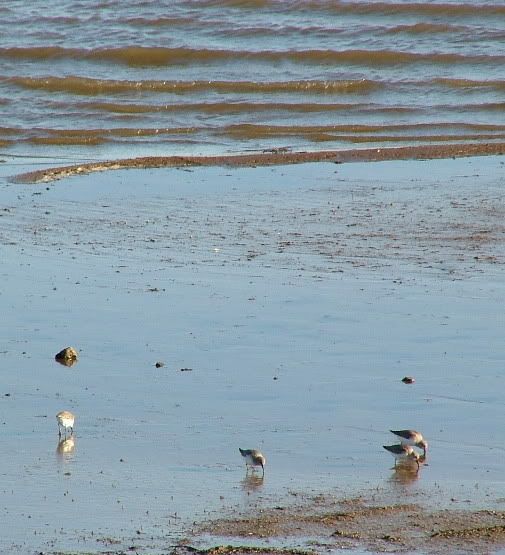 We chose Rutland in hopes of seeing Bittern, since on the
Birdguides.com
website one had been regularly reported at the site. No luck on the day, but I think we'll continue to keep an eye on that website, seems like the premier source for the latest sightings news and bird photographs. It will probably help us to decide which destinations to choose and when, even if that means paying a subscription when the free account deadline runs out.
Happy birding everyone.